I visited
Danielles' blog
and learned about an online book quiz to determine what book you are. She was the dictionary. Though waaaay more interesting than the dictionary she is just as full of fantastic information. I took the quiz and was told that I am one of my favorite books by my absolute favorite author! It means nothing. But I am so loving that if I were a waffle it would be Belgian, having had the real one in Belgium (unbelievably good) and being married to a man from over there.
Jesse did the quiz and he is _A Prayer For Owen Meany_ by John Irving, another of my favorite books. Cool.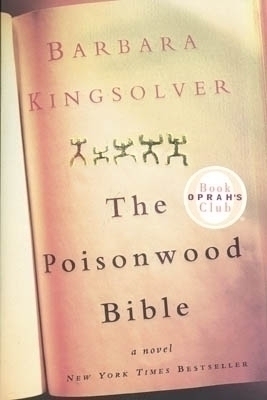 You're The Poisonwood Bible!

by Barbara Kingsolver

Deeply rooted in a religious background, you have since become both
isolated and schizophrenic. You were naively sure that your actions would help people,
but of course they were resistant to your message and ultimately disaster ensued. Since
you can see so many sides of the same issue, you are both wise beyond your years and
tied to worthless perspectives. If you were a type of waffle, it would be
Belgian.


Take the Book Quiz
at the Blue Pyramid.